Adam is an optometrist with a private practice in London's Primrose Hill which was established in 2001. He's married with three lovely teenage daughters; a passionate Spurs fan, and is rapidly greying as a consequence of both.
He studied Ophthalmic Optics at The City University, London, a very long time ago, and is a Member of the British College of Optometrists. At the age of 26, Adam set up Eye-Tech, in Soho, which quickly became renowned, through a combination of friendly service, innovative interior design and the stocking of previously unheard-of eyewear brands such as Oliver Peoples and LA Eyeworks.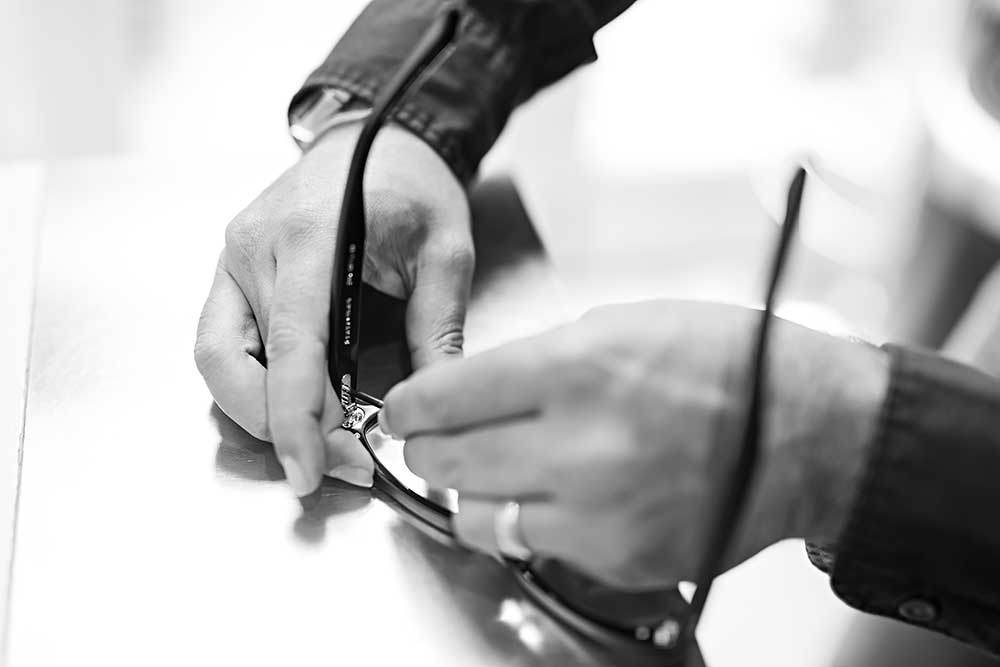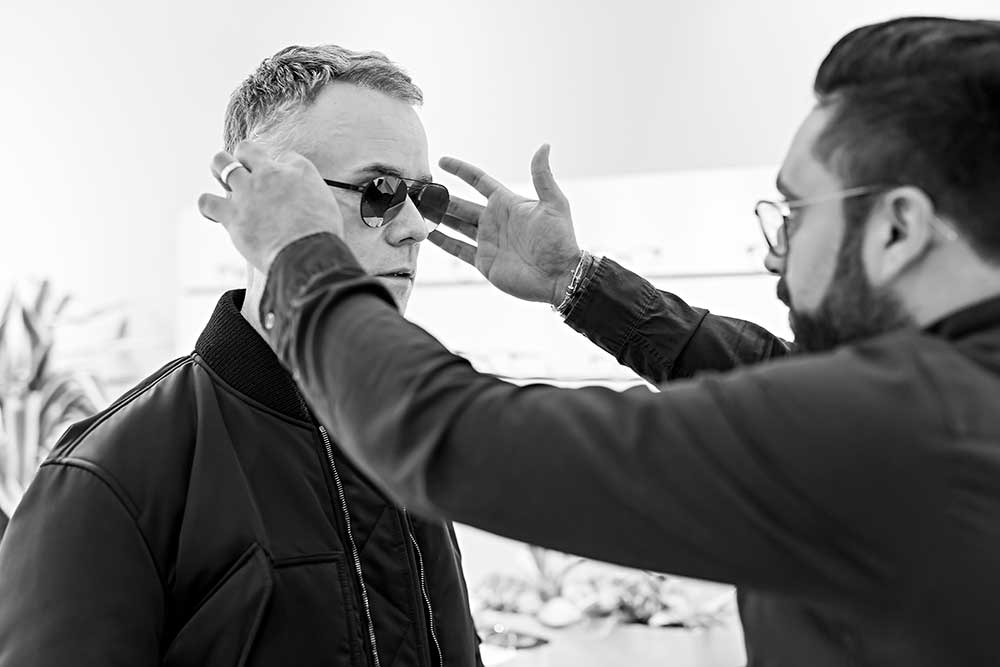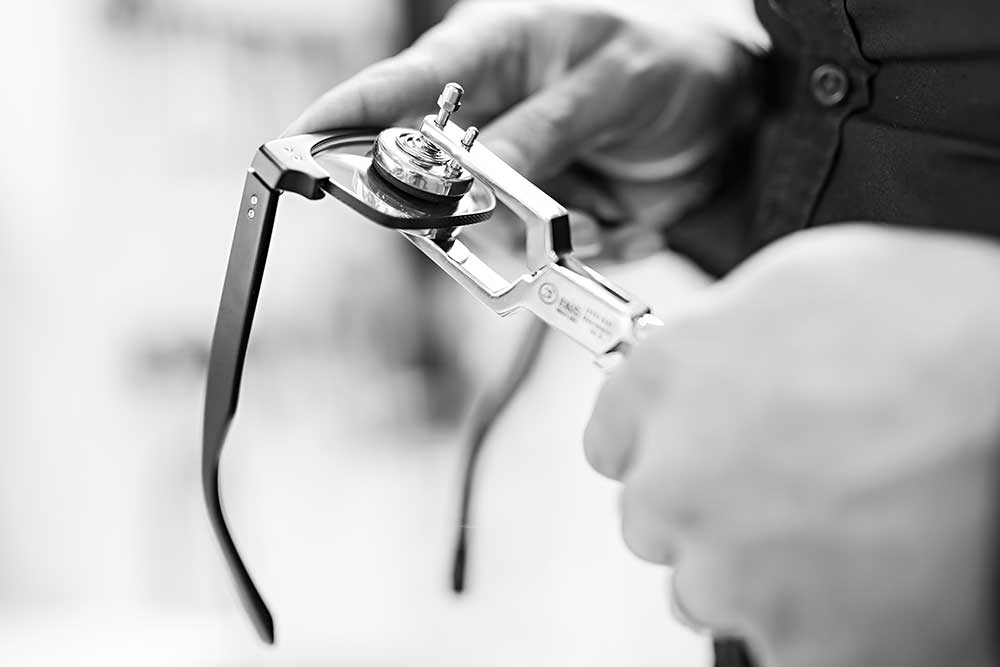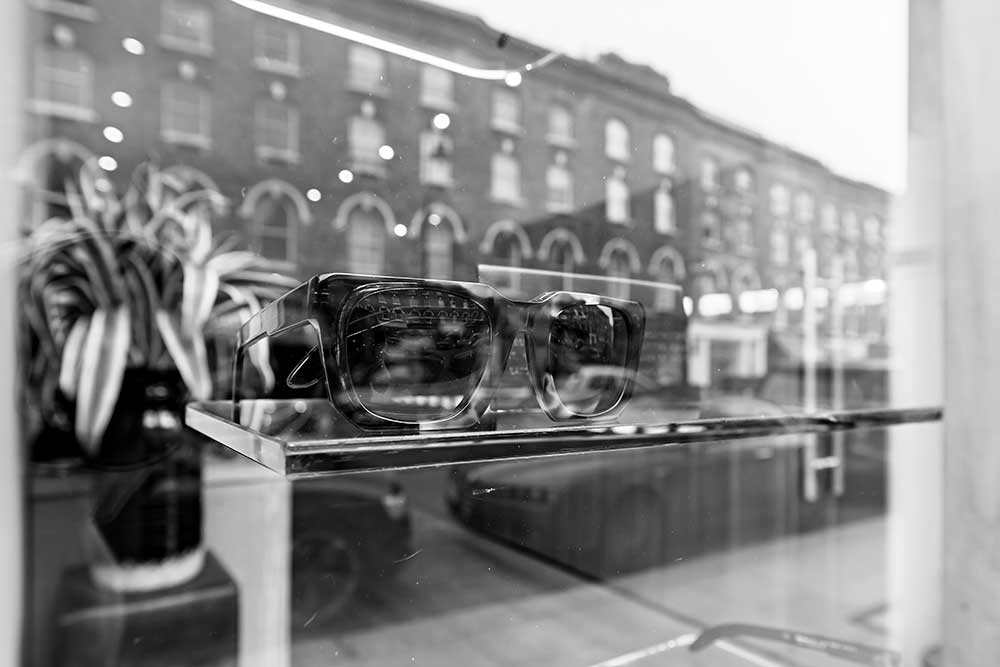 TWO SPECIALITIES
After selling Eye-Tech in the early 90s, Adam had a seven year semi-sabbatical. (Thailand, NLP, self development, spiritualism, that kind of thing). Then, after making and losing a (paper) fortune - from a film publishing idea that he started, which reached an unrealised market cap of over £20 million - he started a family…
Since then, the world of optometry has changed enormously - there are optical chainstores galore, bringing the profession into a race for the lowest prices and new eyewear brands pop up seemingly every week. Adam has steadfastly stuck to the quaint old-fashioned values of good service and excellent, personal eye care and high product quality.
Adam has settled on two specialities: the treatment of DRY EYE DISEASE and CUSTOM PROGRESSIVE LENSES. As well as these, we take great pride in offering a curated selection from the world's finest eyewear, with brands that you may not have heard of, all independent and beautifully made.
THE TEAM
Head of the dispensing team is RUSH PATEL, with over 15 years' experience in both independent and chainstore opticians. He is the sports eyewear guru and has a passion for Theo and Lindberg, as well as repairing glasses that most people would give up on! He also has a thing for buffalo horn frames. He's nearly the perfect Dispensing Optician if you can forgive that he's an ardent Liverpool fan.
IMMY MOORE is our lovely practice administrator who's the oil that keeps our machine running smoothly. Amongst many other duties, she's responsible for getting your glasses processed on time and is the welcoming voice you'll hear when you call, and who knows what's going on with every order. She also has a great knack for frame selection and often nails it on the first suggestion. (As does Rush, to be fair).
We're also pleased to announce the relatively new appointment of EVA CARDONA, our new Argentinian recruit, who has a wealth of knowlege and experience in handmade and customised eyewear. She'll be heading up our bespoke offering, allowing glasses to be handmade to fit perfectly.
We're all passionate about finding the best glasses for our clients - helping people to look great (and see well) is what we enjoy best.